WELCOME TO OUR SPECIALTIES LINE
Various barrels that cultivate unique aromas are showcased in this line. From this origin, you will discover wines that blossom with distinctive notes of fruit and citrus, as well as floral aromas. With others, you will discover intense and complex results. We invite you to discover a new world of aromas and flavors.
Thanks to our exclusive convection toasting technology in barrels, we have applied specific, prolonged toasting styles which, when combined with our wood, achieve unique organoleptic profiles for your wines.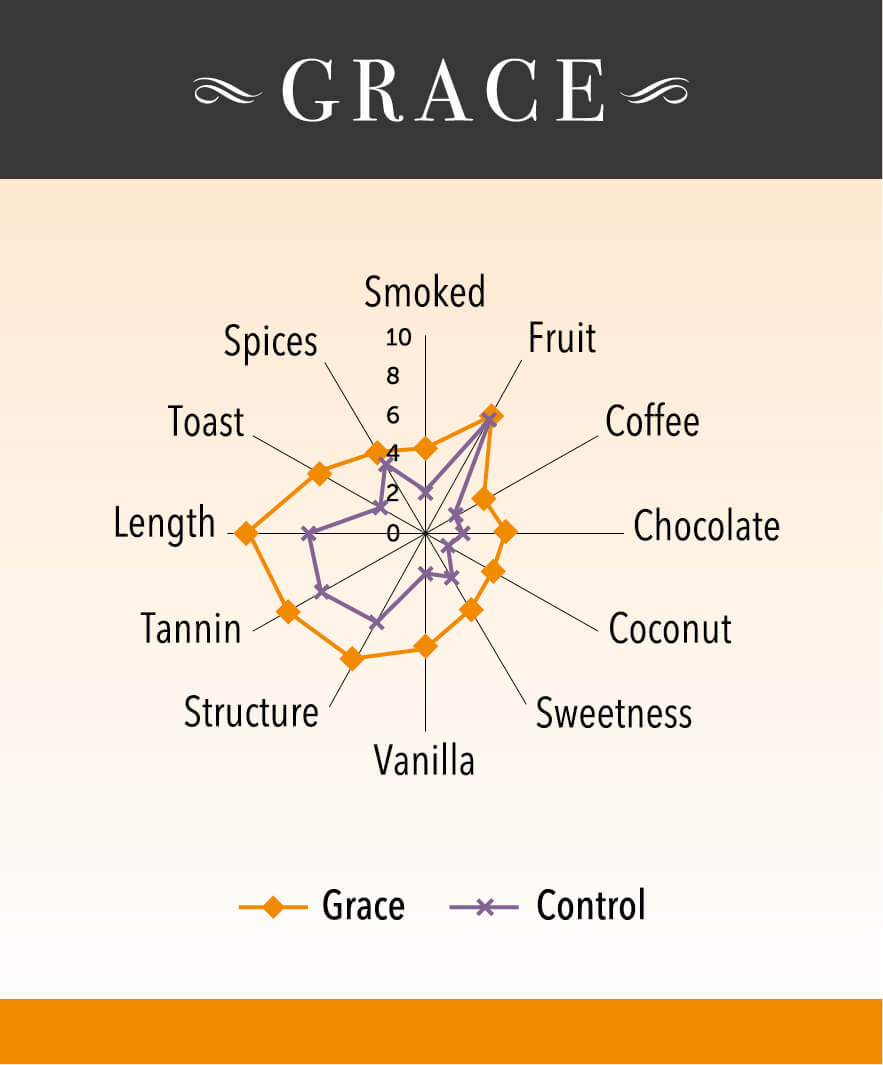 Our Grace barrel has unique characteristics, is highly aromatic and has a great structure for wines. This toasting is by far the one with the greatest concentration of vanillin, but because it is so rich in other aromatic compounds like eugenol and guaiacol, it makes the overall perception sweet with slight toasted notes.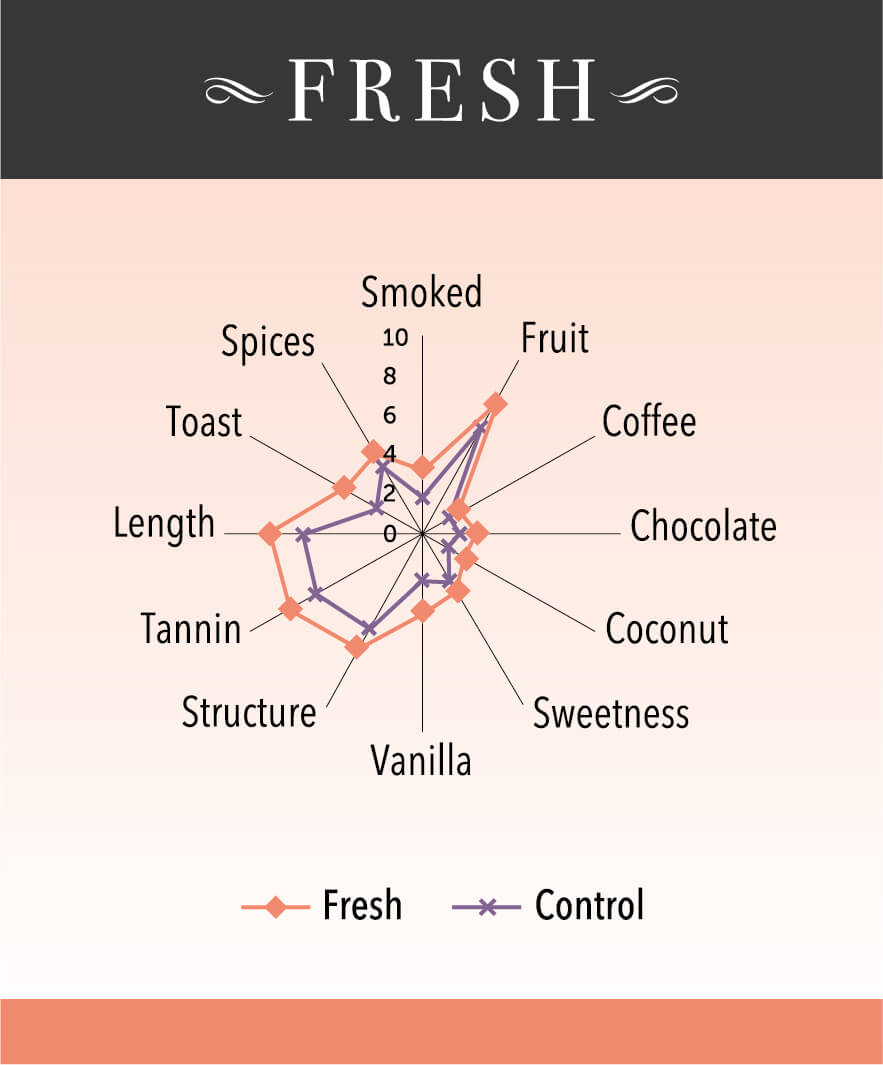 Applying an exclusive style of delicate, prolonged toasting at low temperature has allowed us to achieve elegant, silky tannins. The result produces wines in which fresh fruit is enhanced on the nose. The length, structure and lingering finish improve without contributing toasted notes.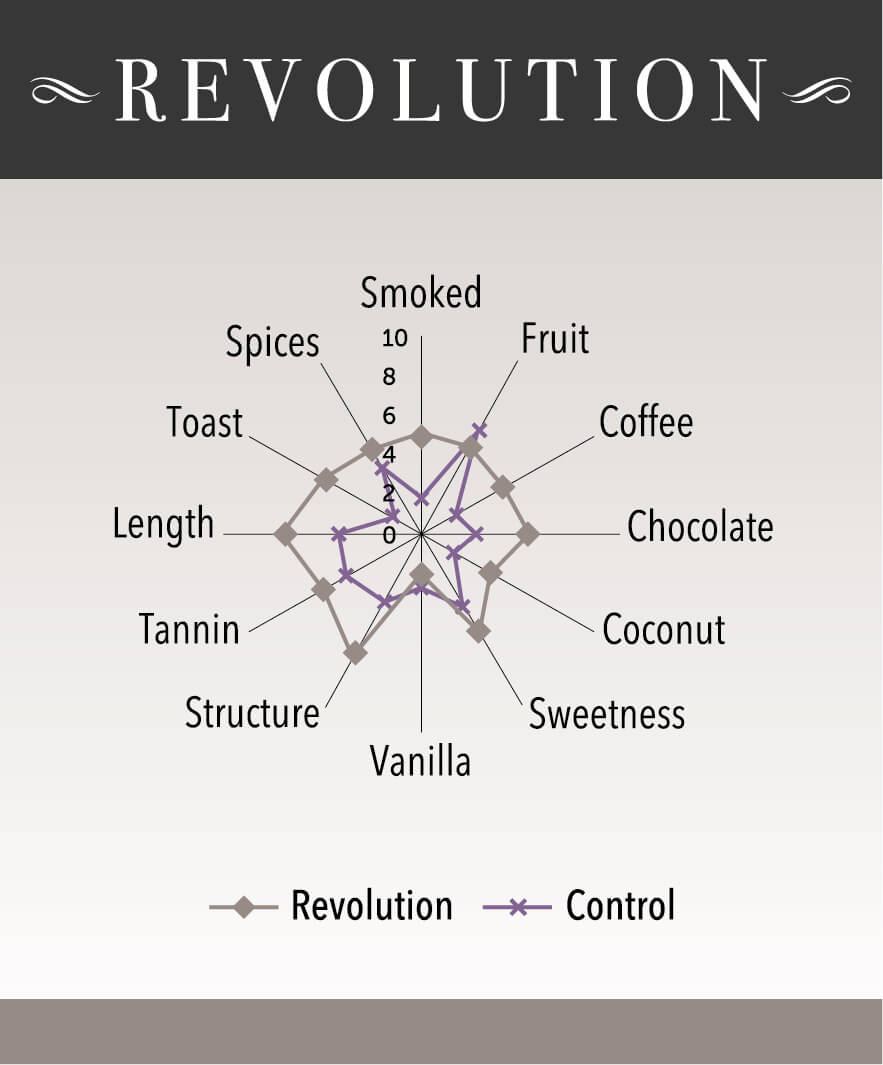 Revolution is a barrel that delivers an explosion of aromas, intense in every way, especially on the palate. In terms of aromas, we get a significant delivery of chocolate, coconut, coffee and an explosion of aromas that is very well balanced with the fruit provided by the wine.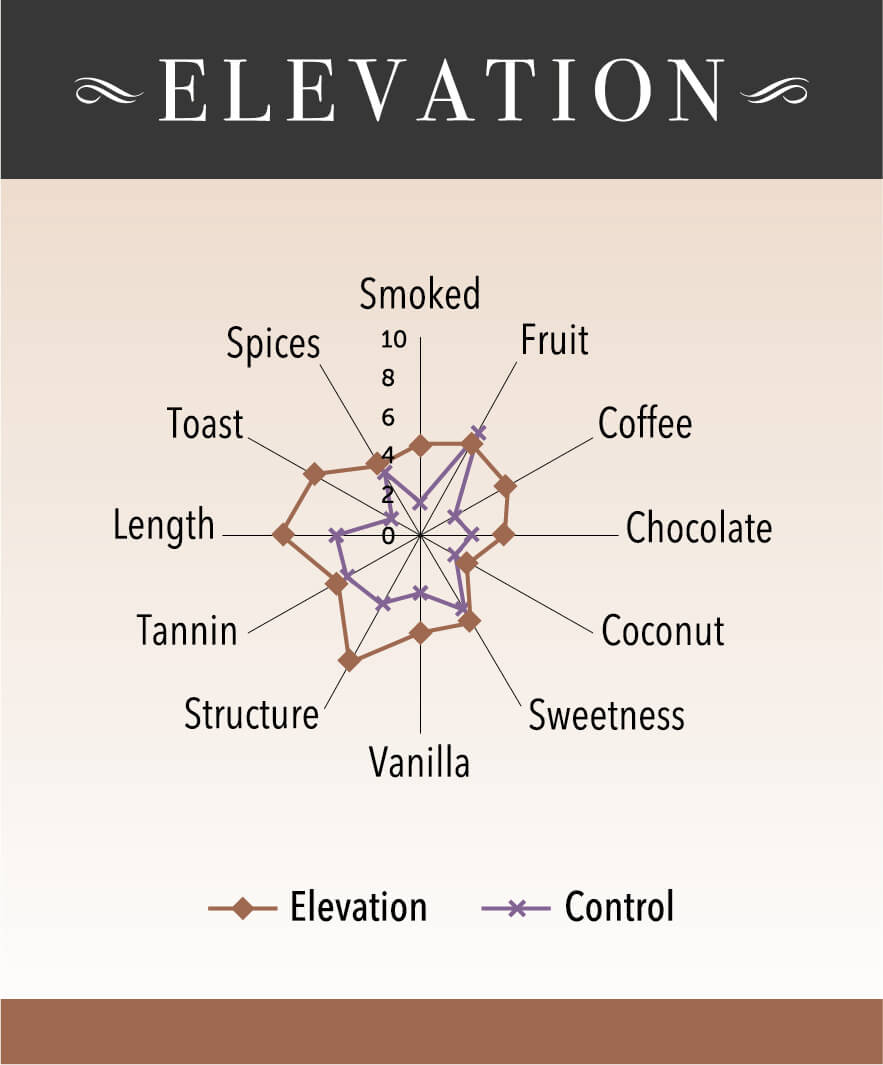 Without a doubt, it is one of the most intense barrels, both in terms of aromas and flavors. The aroma is complex and highly powerful, as it has a high expression of vanilla, chocolate and toast, which blend with the wine's fruit.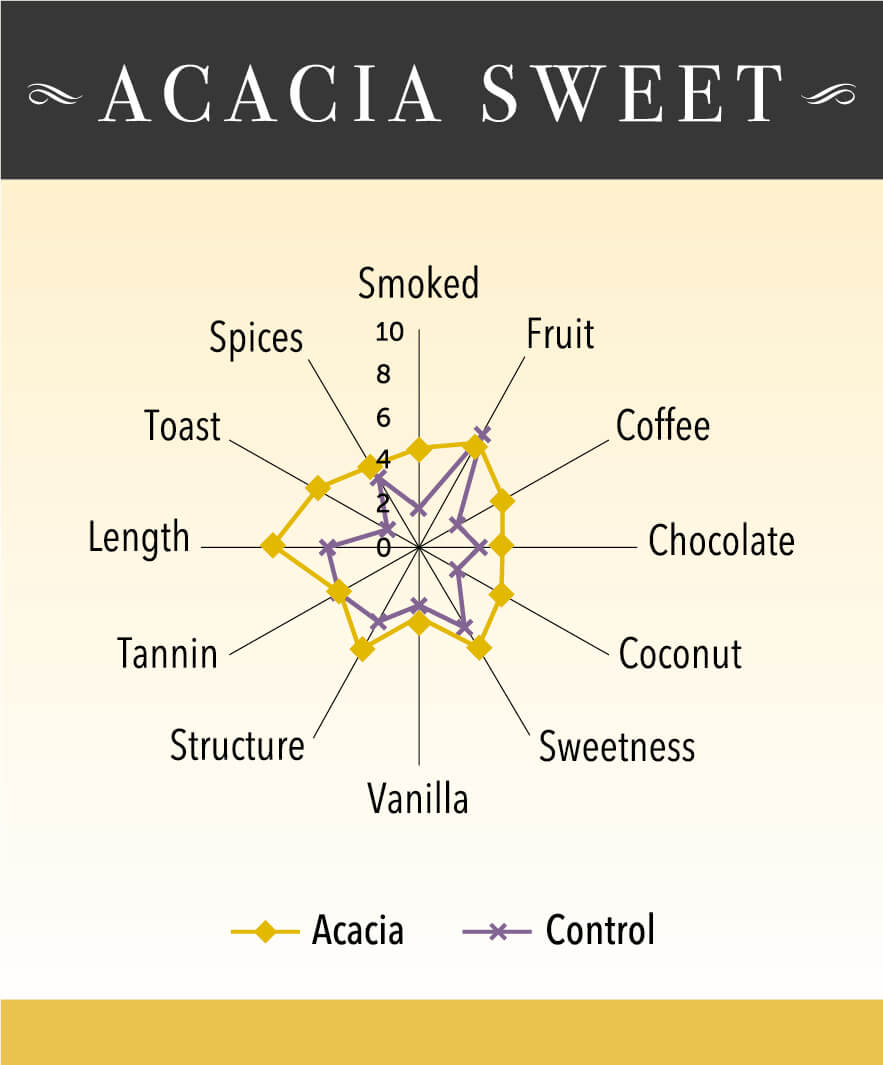 We have gently extracted the true aromas and flavors of the acacia by applying an exclusive light toasting system that makes them stand out from the fruit.
On the nose, coconut, chocolate and toasted aromas contribute complexity, and on the palate, they contribute structure.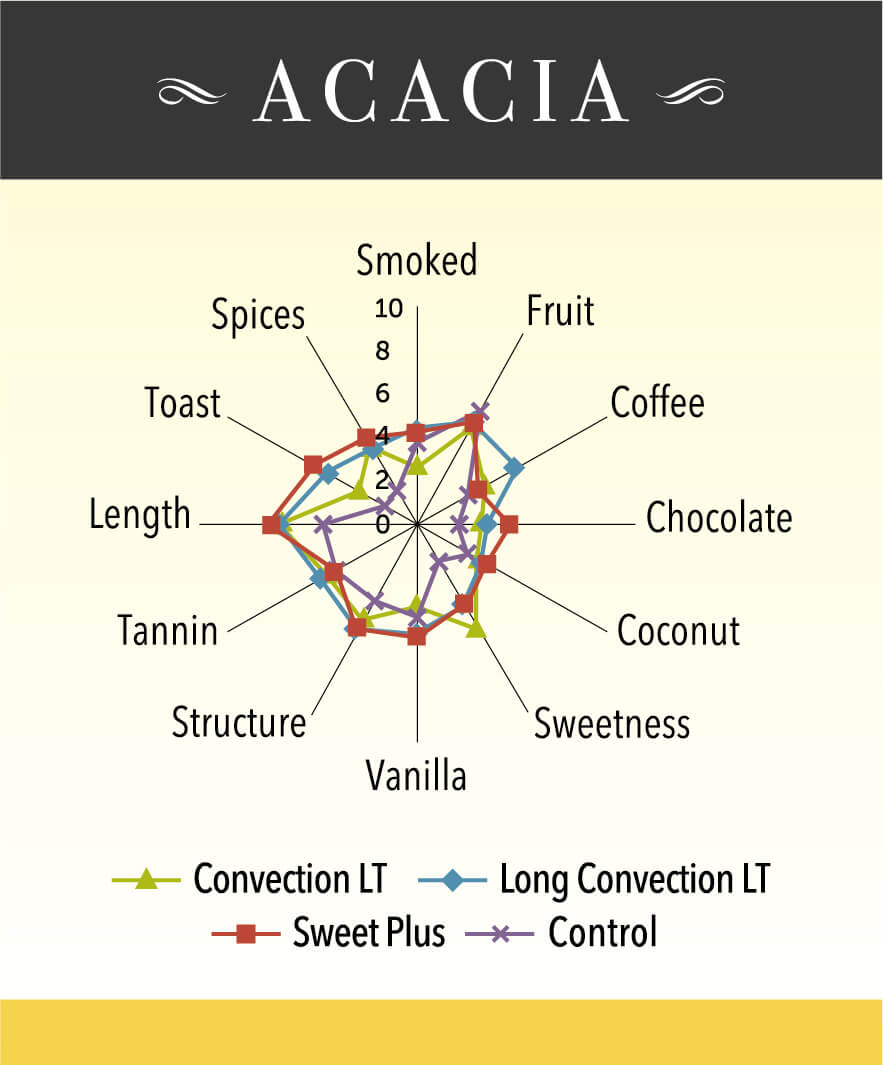 From the country of Romania, acacia wood, also known as false acacia, is generally characterized by its low extractable tannin content and a greater reductive environment, ideal for preserving the fruit and keeping wines fresh.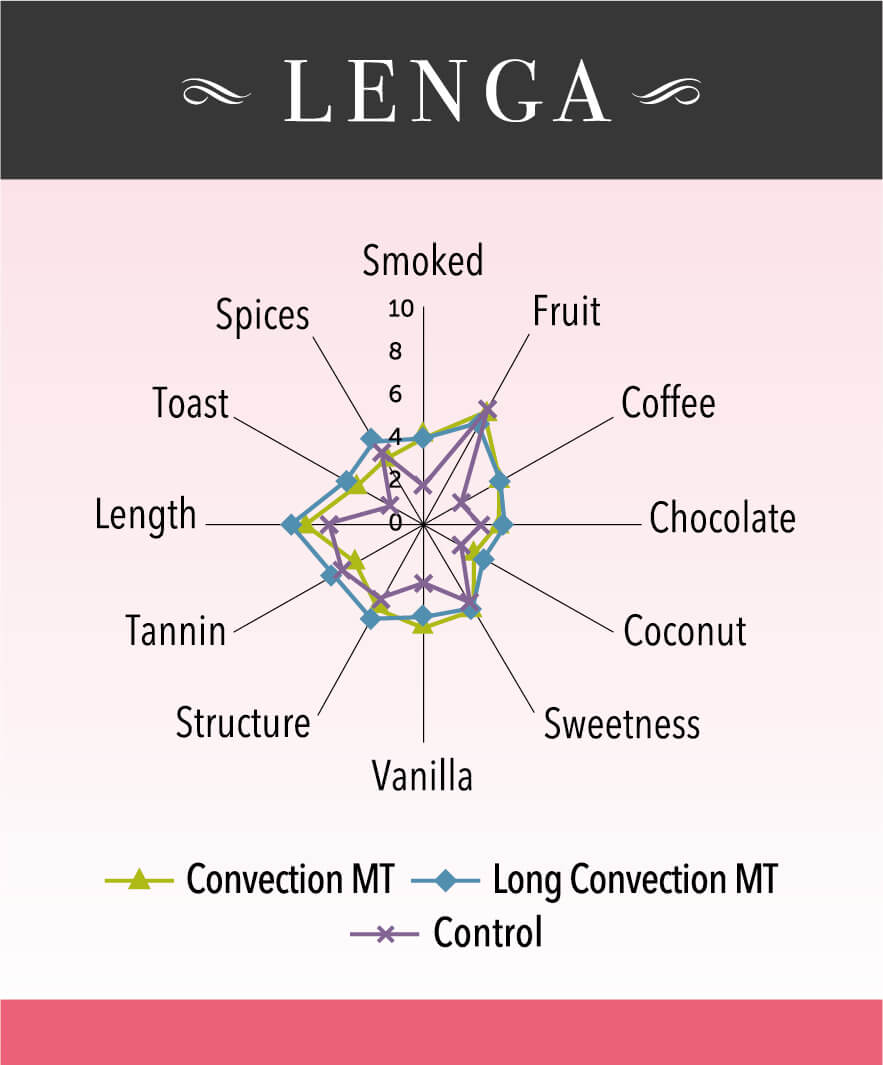 Lenga wood is obtained through the sustainable exploitation of Patagonian forests in Chile, with FSC certification.
Its use in wine and distilled spirits aging lends unique characteristics, resulting in an aromatic profile that enhances red fruit, sweet notes, touches of cedar and slight toasted notes.